M/Y Centaurus
70 FEET OF CLASSICAL LUXURY
M/Y CENTAURUS
70 FEET OF CLASSICAL LUXURY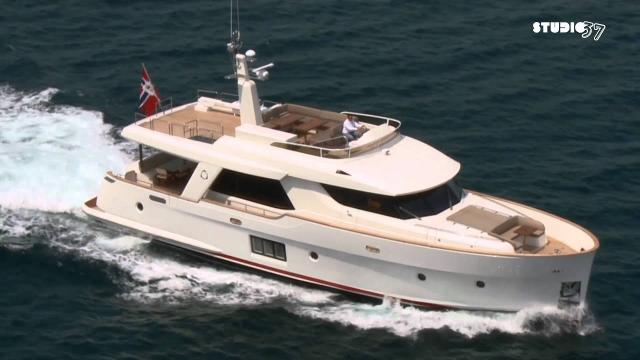 M/Y CENTAURUS is an extraordinary 70 feet motor yacht of the Ocean Class 70 from Greenline. A perfect setup for superior comfort, top notch quality and all the exclusive advantages offered by a Greenline yacht. This is the perfect location for a private cruise in informal luxury, a board meeting or representation in stylish, maritime surroundings.
Capacity: 3 cabins and 6 beds. Full-service facilities, mini spa and bathing platform.
Crew: 1 captain, minimum 1 crew member.
Dining capacity: 8 - 12 persons. Certified for 12.
 
Would you like to get in touch?
Helge Øvrebø
Technical supervisor
Email: helge@mshenrikibsen.no
Mobile: + 47 90 72 87 22
Arianne Hæhre
Sales and Booking Manager
Email: ah@telemarkskanalen.no
Mobile: + 47 98 84 98 81